The Jeep Wagoneer is Returning for 2021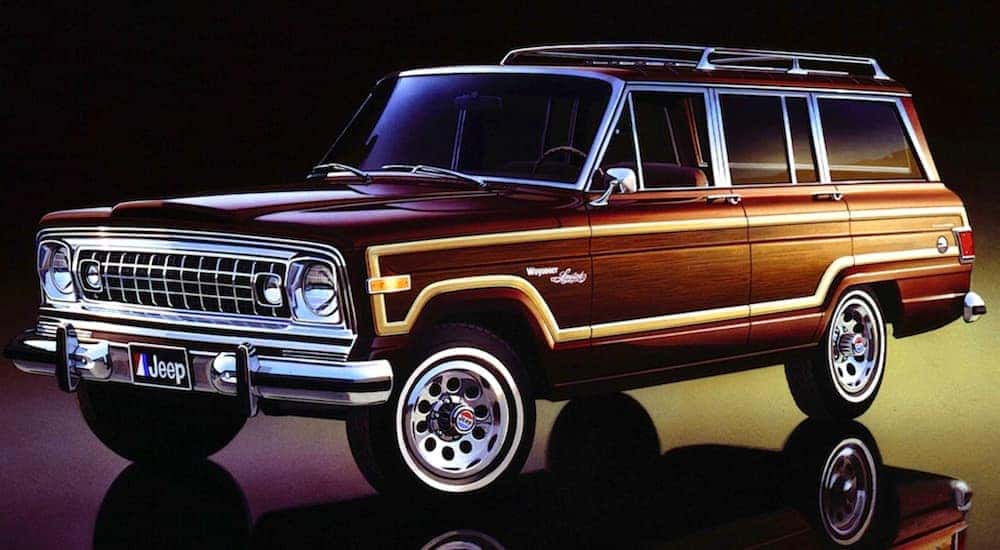 If you're in the market for a new SUV, searching for "Jeep dealership near me" is a great start. For residents in Defiance, OH, and the surrounding areas, finding a reputable Jeep dealership close by is not difficult. Here at Derrow CDJR, we have an excellent selection of Jeeps for sale, and will soon have another member of the lineup joining our dealership lot.
If you thought Jeep couldn't come up with anything else, hold that thought. The latest news from this popular automaker is that the iconic Wagoneer is making a comeback next year. That's right. The 2021 Jeep Wagoneer is scheduled to be released as a three-row SUV that's ideal for families. In this article, our auto experts here at Derrow will provide you with the most up-to-date information about this upcoming vehicle.
What Does the 2021 Jeep Wagoneer Look Like?
Based on the architecture of the Ram 1500 platform, the 2021 Jeep Wagoneer will look similar to the Grand Cherokee SUV. The main difference is that it will be a bit bigger. Technically classified as a mid-size model, it will offer three rows of seating and ample cargo room. Not many details have been released yet about this model.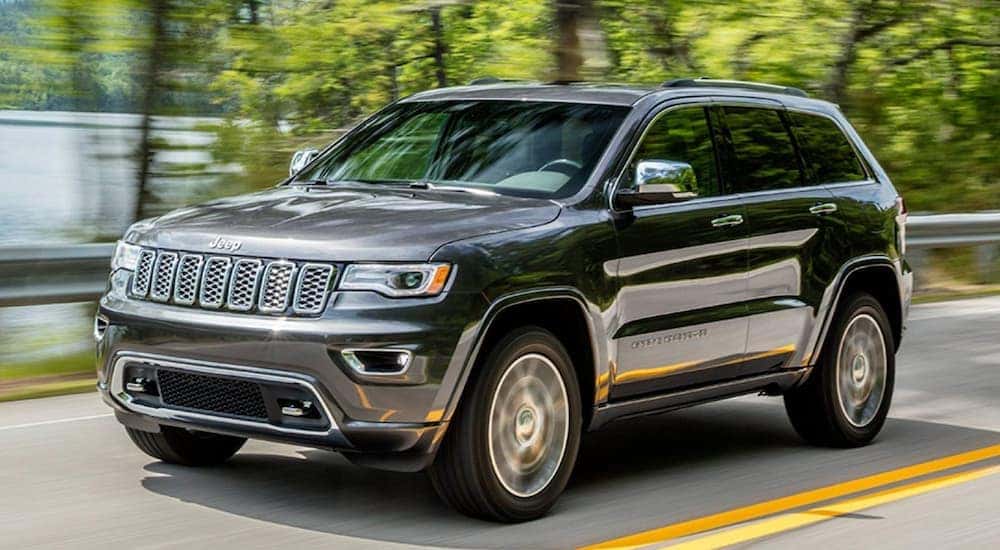 What's Under the Hood?
Speculation is the name of the game when automakers don't immediately release all the stats for the upcoming vehicles. However, we can make an educated guess about what types of powertrains consumers will see on the 2021 Jeep Wagoneer. There will most likely be V8 engine options. We are talking about the 5.7-L HEMI V8 and the 6.4-L HEMI V8. The first puts out 360 hp and 390 lb-ft of torque and has a maximum towing capacity of 7,200 pounds. The second option will generate a staggering 410 hp and 429 lb-ft of torque. Both engines will probably be mated with a smooth-shifting 8-speed automatic transmission.
What Can It Do?
Because Jeep is not known for producing typical vehicles, fans can expect the same type of capabilities on the 2021 Wagoneer as with the other vehicles in the Jeep family. It will most likely have a high ground clearance making it easier to drive over rough terrain. It will probably also have exceptional articulation and maneuverability for driving in the city and off-road. Traction control has never been an issue with Jeep, and most Jeep models can water ford in up to 30 inches of water. These capabilities have not yet been verified, but it's safe to assume that the upcoming three-row SUV is just as tough as its siblings.
What Safety Features Does It Have?
With the Wagoneer using the body-on-frame design of the Ram 1500, we can expect it to share some of the same safety features. As with any vehicle, safety features may vary depending on which trim level you get. You can expect to see advanced safety systems such as adaptive cruise control, a parallel and perpendicular automated parking system, lane-keeping assist, and even a surround-view camera system, with standard availability depending on trim. We will have to wait to see what else may be included in this upcoming vehicle.
What Type of Entertainment Technology Does It Have?
One option that we are sure of is that certain trim levels will have available massage seating for the driver and front passenger. This will provide the ultimate comfort every time you slip behind the wheel. A large 12-inch touchscreen interface that displays the infotainment system is also expected.
Many Jeep vehicles now come with Bluetooth connectivity for hands-free text messaging and calling. Compatibility with Apple CarPlay and Android Auto is also included on certain Jeep trims. Essentially, this makes the vehicle's infotainment interface exactly like your smartphone. You can seamlessly integrate your personalized playlist and your favorite apps.
The History of the Jeep Wagoneer
This is not the first time the Jeep Wagoneer has made an appearance. First manufactured in 1963, this model was in production until 1993.
First was the Wagoneer SJ model. Marketed as a luxury 4×4 SUV, this vehicle was the first sport utility vehicle. That's right. Jeep coined the term. Throughout the years, it was powered by a multitude of I6 and V8 engines.
In the early 70s, the vehicle underwent its first round of changes, including noise reduction in the cabin and restyled grille. By 1987, Jeep was bought by Chrysler, and even more changes were made. These included improvements to the air conditioning unit and the interior storage compartments. Bright map lights were added as well as a sunglasses holder, an outside temperature sensor, a compass, and keyless entry.
If you're wondering why this family-friend SUV was discontinued, the main reason was that it was not fuel-friendly. It only averaged about 11 miles per gallon. In 1990, gas prices rose 11% in just one year. This caused a panic among drivers, and the need for more fuel-efficient vehicles took precedent. By 1991, Jeep announced that the Wagoneer would be discontinued, leaving the American automaker with no full-size SUV option. The brand that created the SUV category was without its flagship model.
The Wagoneer Revival
After three decades, Jeep has finally decided to give the Wagoneer another chance at glory. The company attempted to bring the vehicle back in 2013, when they teased the Wagoneer's resurrection at the 2011 North American International Auto Show in Detroit, MI. However, those plans quickly changed as the parent company, Chrysler, delayed the release of the Wagoneer to focus on the production of the Dodge Durango.
In 2014, Chrysler announced a 5-year plan to release the highly anticipated Wagoneer by 2018, but that didn't happen either. Even though it was meant to replace the Dodge Durango, the company decided to focus on the Jeep Grand Cherokee instead.
Finally, a concept design of the Jeep Wagoneer was spotted at the end of 2019 and sent fans into a frenzy. No official details have been released to the public as of yet, but Jeep enthusiasts are anxiously awaiting the arrival of the 2021 Jeep Wagoneer.
Find the Perfect Jeep
If you can't wait for the release of the upcoming Wagoneer, our dealership here in Defiance, OH, has plenty of current Jeep models to choose from. Whether you are looking for a family-friendly SUV or an off-roading champion, you can find here at Derrow CDJR. With a massive selection of new and used vehicles, you can find the perfect set of wheels to suit your daily driving habits. We will work with your budget to get you behind the wheel of the most appropriate vehicle, and our finance team will help you secure the best payment plan options out there.
If you want to wait for the 2021 Jeep Wagoneer, we understand. We are excited about it too! For the most up-to-date information about the upcoming three-row SUV, keep in touch with our dealership. Give us a call to be put on a waiting list or stop by to test drive any of our current models today!